Hours of Operation
Monday - Saturday: By Appointment
Every Wednesday: 11:00AM - 8:00PM

About Our Spa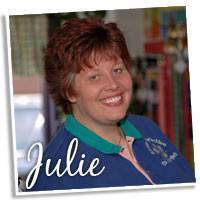 We are a state of the art pet salon located in
historic Valley Junction in West Des Moines, Iowa.
Shear Pawfection has been family owned and
operated since November 2001 and was
developed with a better way in mind. Julie grew
up with pets her entire childhood and enjoyed watching her grandfather run his own Amoco gas station in Urbandale.
As a teenager, her parents both bred and showed dogs. It was inevitable that her love for animals would lead her into a career in grooming. She belongs to the ISPDGA (Iowa State Professional Dog Groomers Association) and the ISCC (International Society of Canine Cosmetologists). Currently, she is in the process of studying and taking exams to become a Certified Master Groomer!
We are diligent at educating our clientele so that ALL can be great pet owners.
We strongly support and encourage animal rescue efforts.
Therefore, all of our pets have come from shelters.
Our Boutique
We don't need to be a Superstore to be a "SUPER" store!!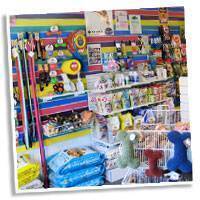 Our boutique offers many lines of premium pet supplies, many of which you won't find in your large pet store chains. We offer many holistic products for your pet. We use all of the products we offer or have tested them in order to give you our personal honest seal of approval. We are constantly searching for new & exciting pet supplies to offer our clients. Our selection changes often, so stop by and visit us and bring your four legged companions along. If there is a product that you can't find or want us to offer, let us know. We are willing to help!
We Offer:

Grooming Tools
Premium Shampoos & Conditioners
UpCountry Collars & Leashes
Oxyfresh Pet Products
Artemis Holistic Pet Food
Merrick Treats
Drinkwell Pet Fountains


Wheat-Free Corn-Free Treats
All-Natural Supplements
SoJos Treats
Buddy Biscuits
West Paw Toys & Pet Beds
& SO MUCH MORE!