Hours of Operation
Monday - Saturday: By Appointment
Every Wednesday: 11:00AM - 8:00PM

We Pamper
Standards
We subscribe to the highest pet industry standards in the care and grooming of
your "family member"! We have an ongoing concern for the humane treatment of all pets.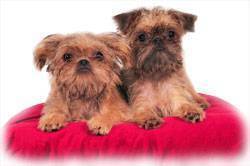 Our Emphasis
Your pet's health, safety and comfort
A bright, clean and friendly salon
Precision scissoring and finish work
Attention to detail so your pet can look and feel their best
The process of finding out what your needs and wishes are for your pet
Only premium products used and sold
Our Services
Your pet receives a warm bath with a premium, all natural shampoo and conditioner before hand fluff drying. You may upgrade the bath to a specialized treatment to address individual skin and coat types.
Your pet is trimmed by an experienced and qualified groomer! The trim will be to your request. Or, if you prefer, we will choose the most popular and fitting style from our wide range of options. Whether you like breed specific looks or the easiest to maintain "lifestyle" cuts, it's your choice.
Pick Up and Delivery
Do you want your pet groomed at Shear Pawfection but can't get your pet into the store? Don't worry! We will pick up your furry friend, clean and groom them, and drop them off at your home! The price for this service fluxuates with the price of gas. Please select this option when you email us for an appointment, call for details. 515-279-7297.